Bondholder Privileges
Investors in the Peterborough United Bond will be entitled to a range of Bondholder Privileges depending on the level of their investment.
The names of all Bondholders will be included on the Bondholders Wall.
Note: Experiences are one-off (not annual) privileges to be redeemed within the 5-year fixed term of the bond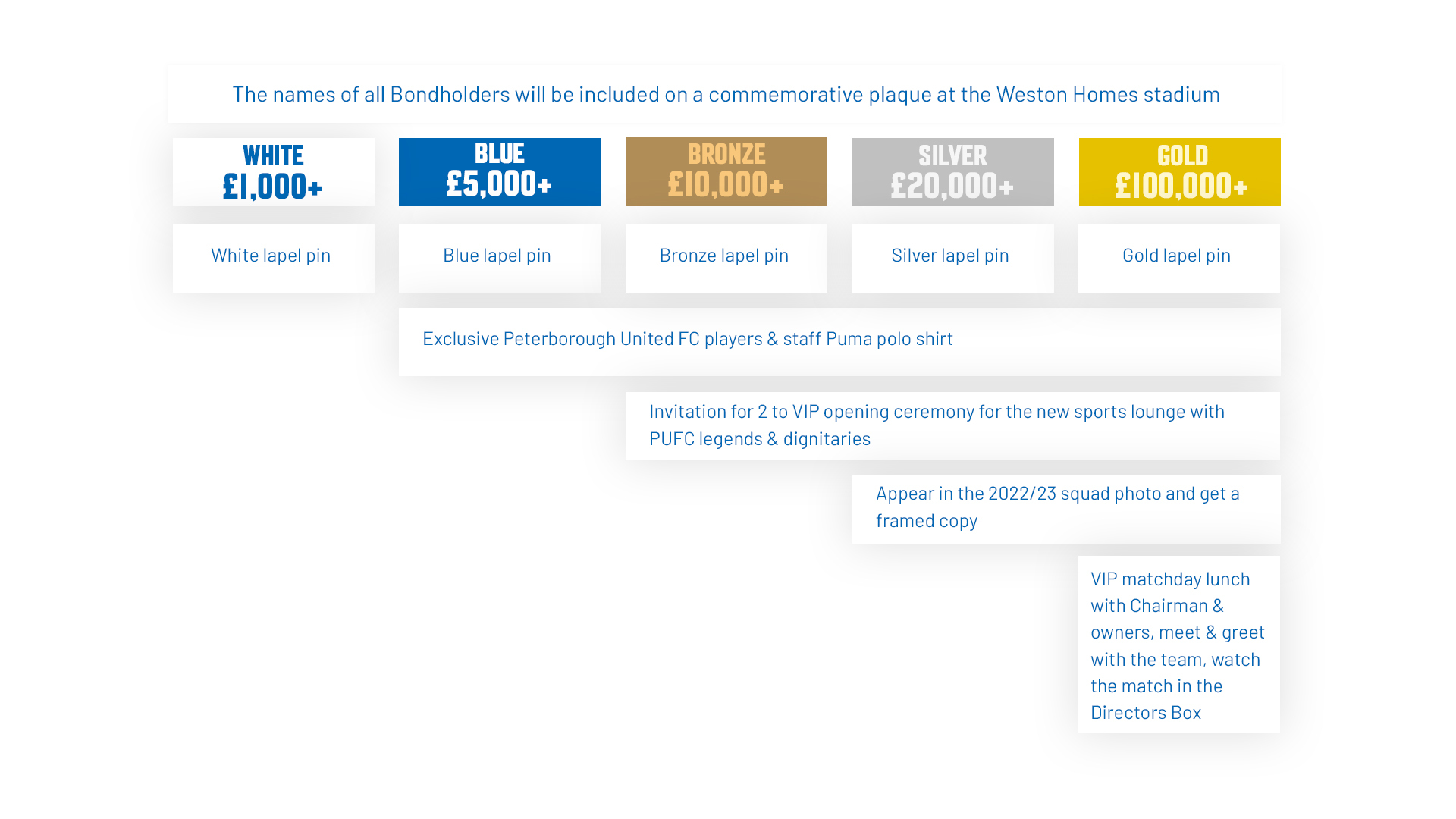 PRE-REGISTER NOW at tifosy.com/pufc for priority access to the investment page
Please note that investment in a security of this nature, being an illiquid investment, involves a substantial degree of risk and returns are not guaranteed. An explanation of the risks and the full terms and conditions is available at www.tifosy.com/pufc. Approved as a financial promotion by Tifosy Limited which is authorised and regulated by the Financial Conduct Authority (no. 717605).