Half Season Tickets
Peterborough United are pleased to confirm that half-season tickets are now on sale for the remaining Sky Bet Championship fixtures.
Pandemic Promise
In the event that Government guidance enforces a capacity restriction at the Weston Home Stadium at any point during the 2021/22 season, then we promise to offer a pro-rata refund for any games missed.
Fans 4 The Future
The football club continue the long-term project to increase our fan base through our 'Fans 4 The Future' initiative.

At the core of this campaign is our commitment to FREE season tickets for U12s and our Schools Initiative where we visit over 150 primary schools and engage with over 50,000 primary school children to deliver an assembly with our club mascot, Peter Burrow.



Prices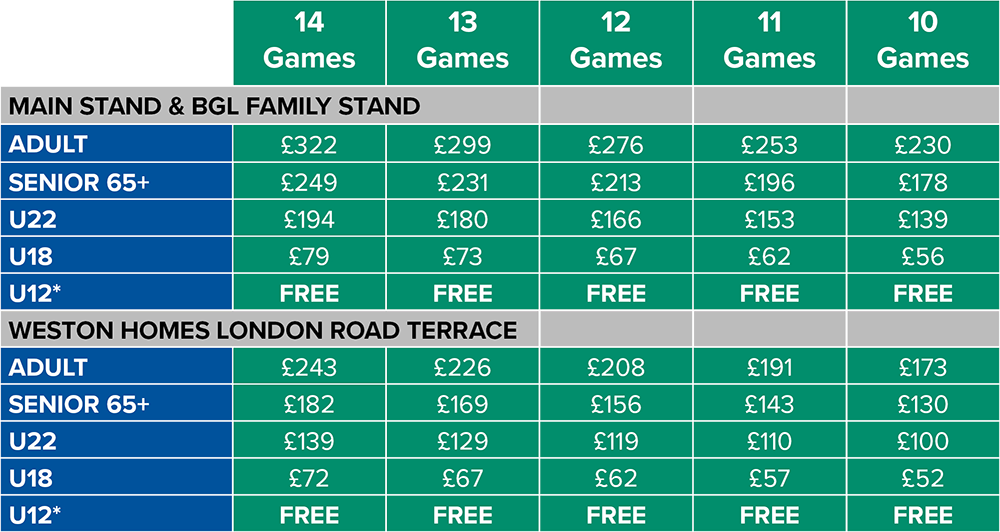 Important/Additional Information