Peterborough United are pleased to offer half season tickets for the remaining Sky Bet League One fixtures in the campaign.

If purchased before the Friday night clash with Barnsley (2nd December) at the Weston Homes Stadium, a half season ticket would include 14 fixtures.
Prices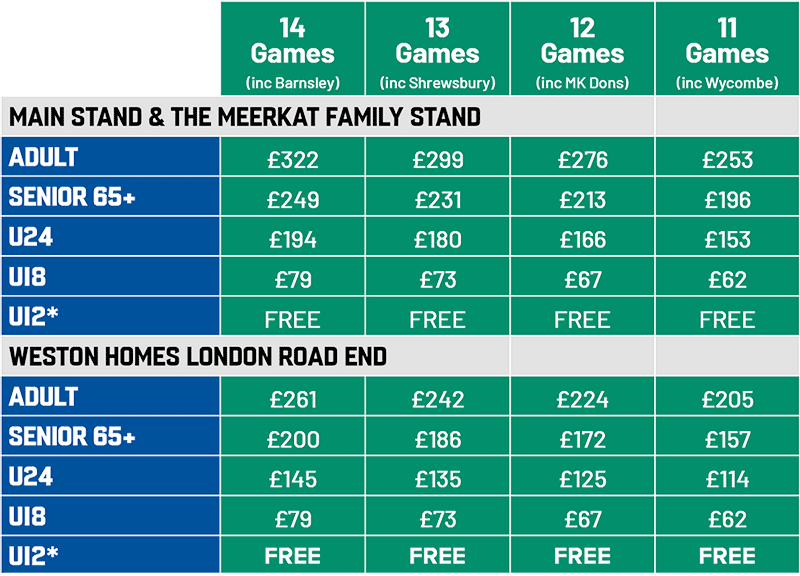 * Children under 14 must be accompanied by an adult. The adult takes full responsibility for the safety of their child.
Important/Additional Information