Bobby Copping and Peter Burrow have now visited 130 schools inspiring the next generation of Posh fans.
The Peterborough United Schools Initiative, sponsored by Nene Valley Entertainment, continues to gather pace with over 130 Schools across the region visited by Bobby Copping and mascot Peter Burrow, inspiring the next generation of Posh supporters.
At Saturday's Sky Bet League One fixture with Cheltenham Town at the Weston Homes Stadium, the Deskgo Stand was packed full of youngsters and families that have benefitted from recent visits from the duo.
The interactive assembly, which features a short video, includes the offer of free tickets to attend a forthcoming Sky Bet League One fixture at the Weston Homes Stadium.
Copping said: "It was great to see so many youngsters at the game on Saturday. The Deskgo Stand was full and that was brilliant. We have now visited over 130 schools this season and we can't do that without the support of the ownership and of course, Nene Valley Entertainment, our initiative sponsor."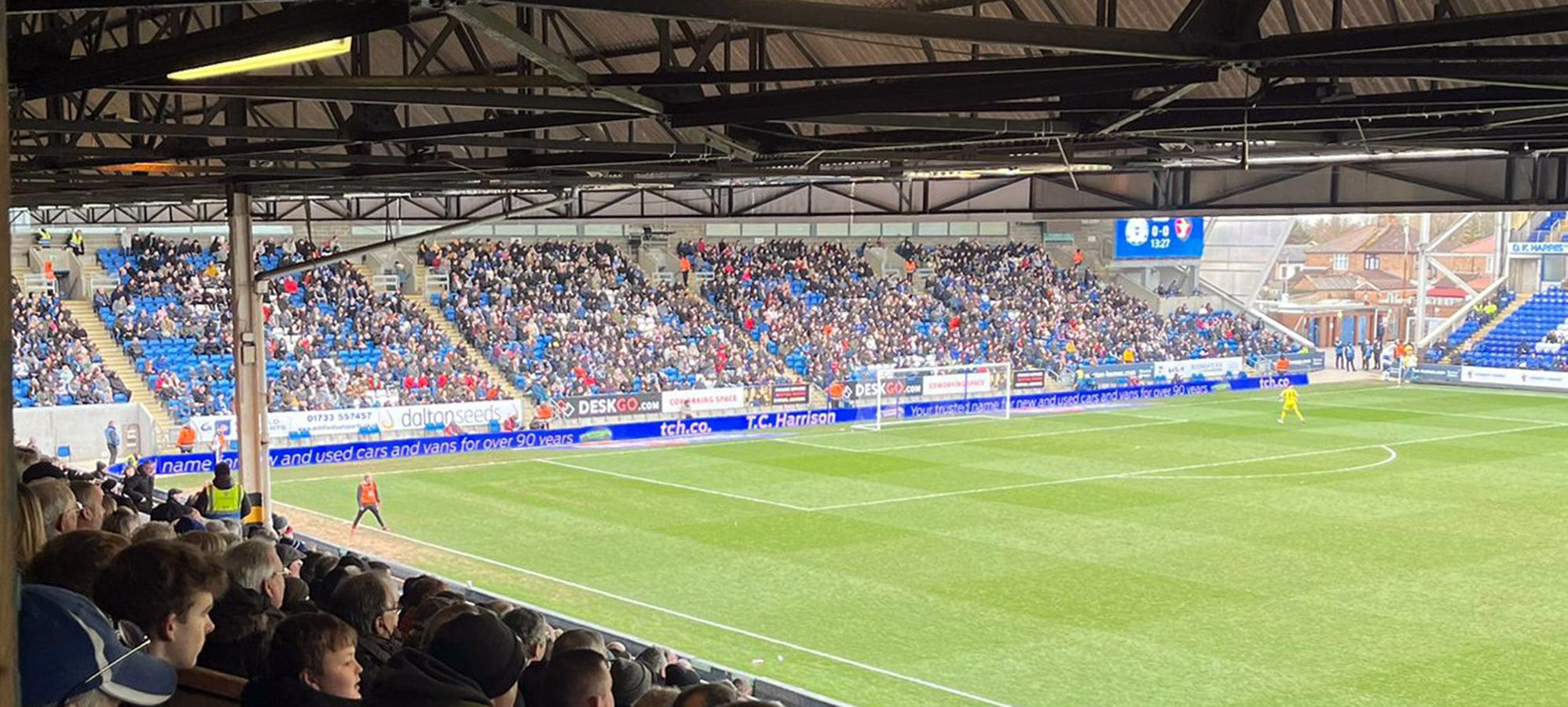 If you work at a school and have yet to receive a visit, you can do so by emailing Peter.Burrow@theposh.com
Peter Burrow and Copping launched a colouring competition within the schools and they can now confirm the winners, who have been notified.
1st Place: Edward Mead – Ramsey Junior School – Year 3
2nd Place: Roman Lonergan – Heritage Park Primary School – Year 6
3rd Place: Imogen Bonifert – Willoughby Academy – Year 7
4th Place: Anaya Hussain – Longthorpe Primary – Year 5
5th Place: Aubrey Loosley – Leighton Primary – Year 1