Four players available for transfer after squad confirmed for the new campaign.
Peterborough United are able to announce the current squad for the new 2020-2021 campaign within the new Salary Cap restrictions, with four players made available for transfer.
Following our summer arrivals, defender Jason Naismith and midfielders Louis Reed, George Cooper and George Boyd have been told their futures lie elsewhere. Under 21 players do not count towards the Salary Cap so can be included in the squad.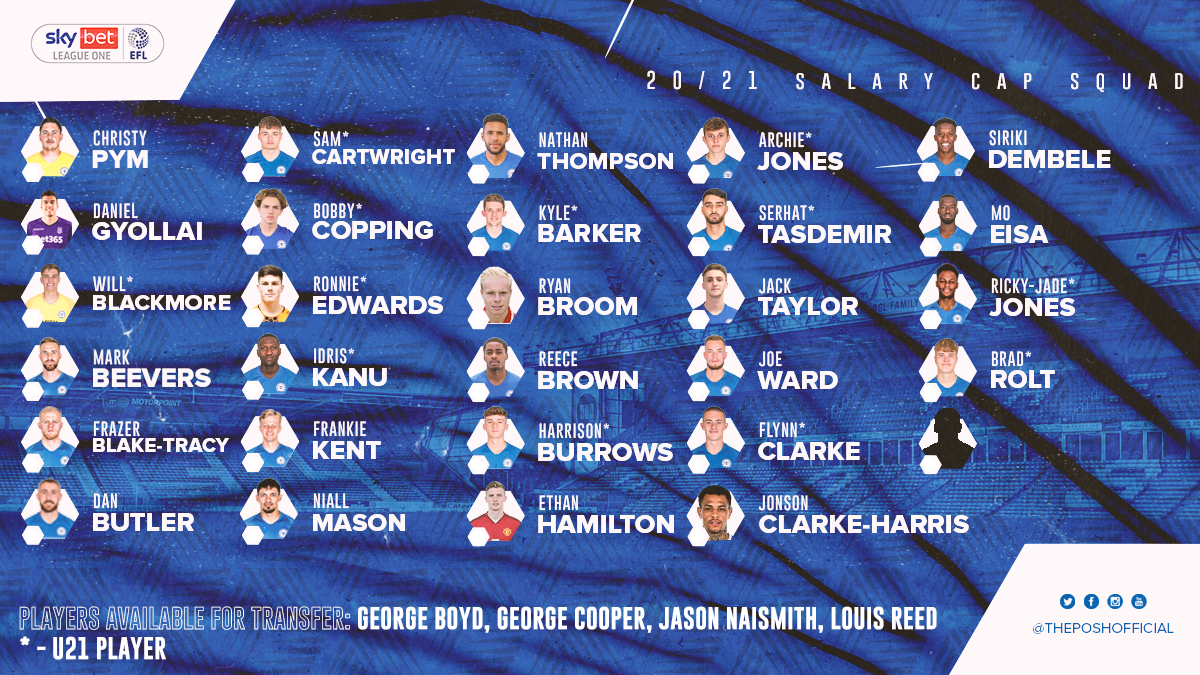 Manager Darren Ferguson said: "Some of these decisions are footballing decisions and some of them are based on the rules around the Salary Cap. We have managed to bring in the players that we wanted to in the summer and as a result, some players must leave, that is football.
"I am only allowed a certain number of players within the Salary Cap and it is unfortunate that some will have to leave. As a manager you just must be honest with the players, explain the rationale behind the decision and help them as much as you can.
"It is nothing personal. I am fortunate that I have got the players that I wanted in. I have to balance it off. I felt I needed improvement in certain areas, and I have got players in those areas that I wanted.
"I have spoken to the players that that affects, it is never easy as a manager to have those conversations, but I have to do it. We need to move them on and will look to do so. Ultimately, those players should want to play football as they won't be involved at all here."